This WordPress site redesign required a new site map, five new page designs, an updated blog, new sidebar ads, copywriting and copy editing, new photography, new brand guidelines, social media integration and training for the Chamber staff – all of which I either supervised or handled myself. This is easily the biggest project I've taken on as a freelancer and I'm happy to say it was completed on time and on budget.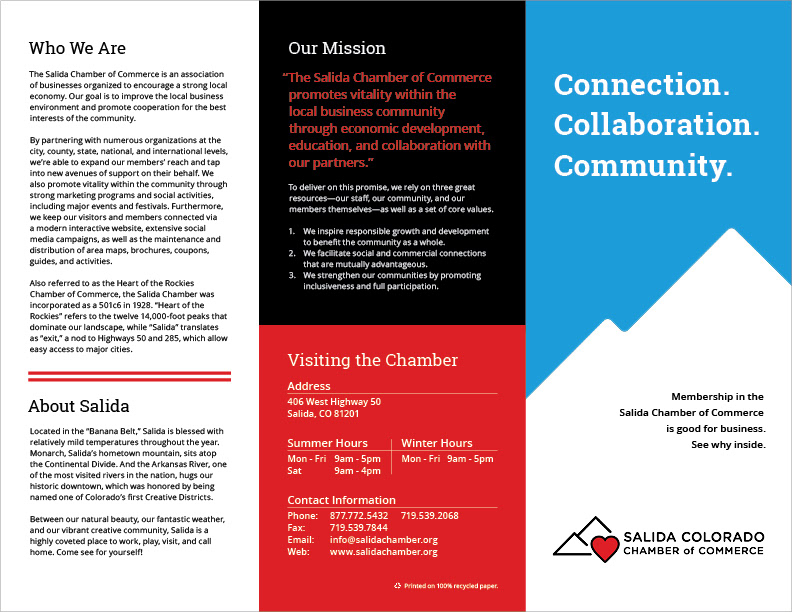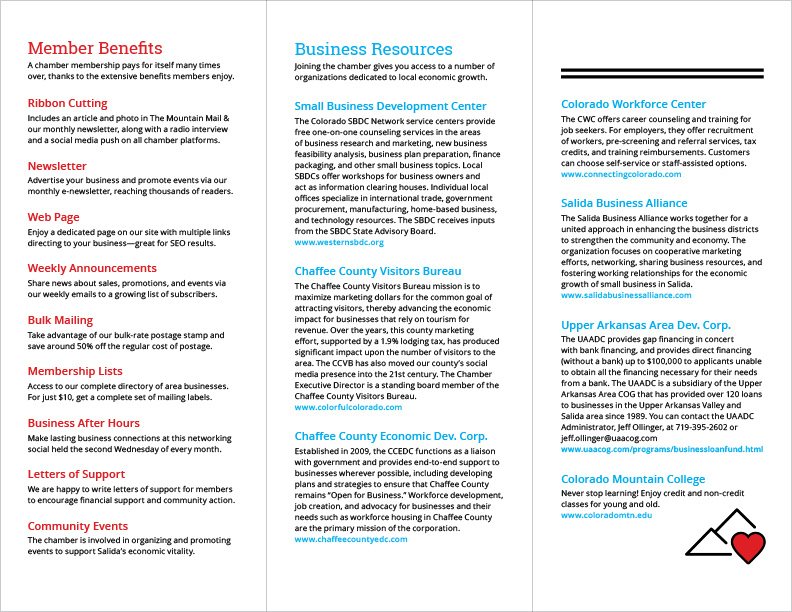 Trifold brochure that I wrote, designed and for which I supervised the printing.

Print ad for a local white pages publication.